At MyCo Planet, we want to harness the amazing power of mushrooms to build a sustainable business that is technology and science driven. We believe this can be accomplished using mushrooms.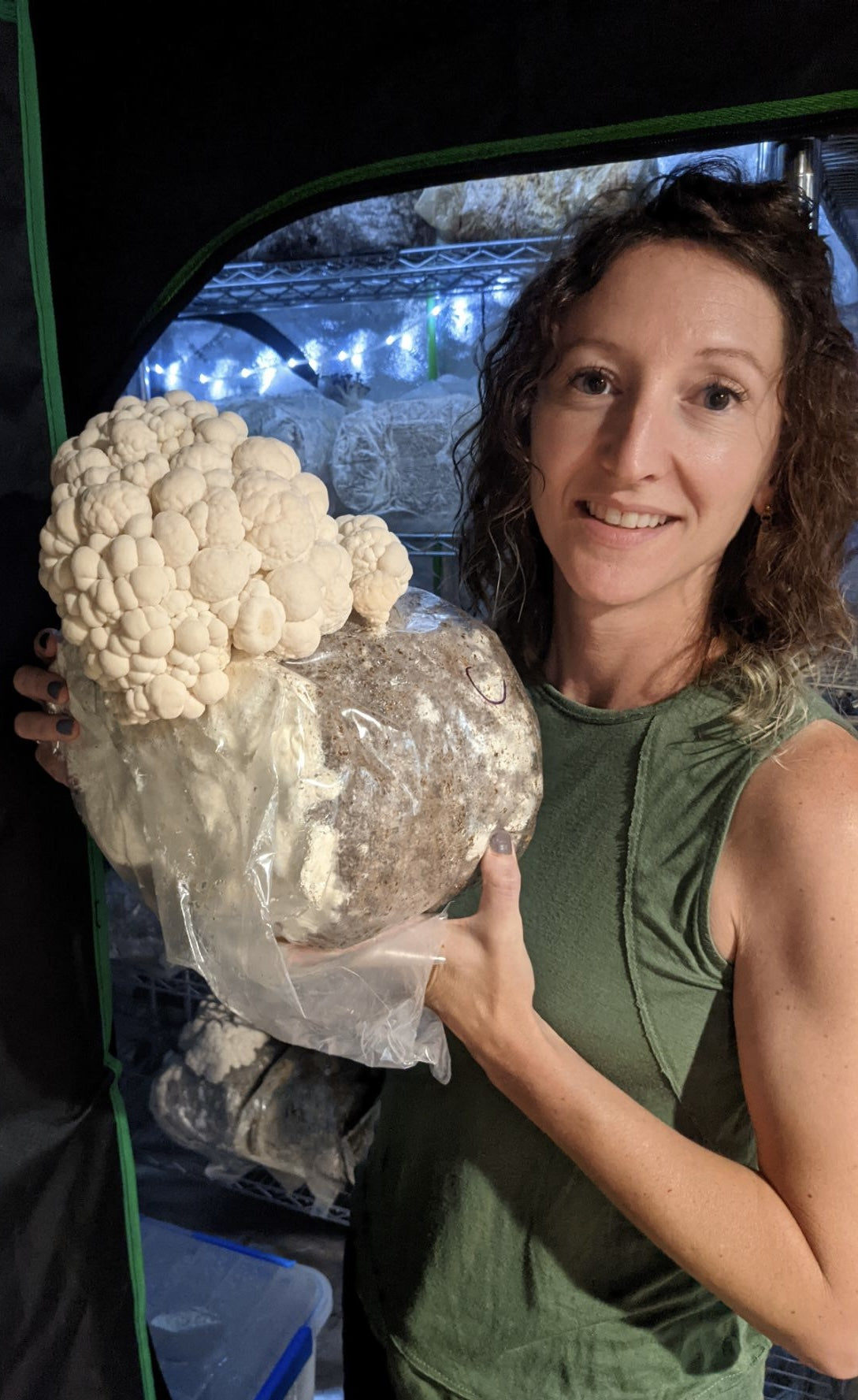 My name is Robin Moore. I'm a proud mother, a biologist by training, and the founder of MyCo Planet. I've always had a love for nature and the amazing diversity and symbiotic, self-sustaining ecosystems that exist on this planet.
I decided to start growing mushrooms as a way of creating food, providing education for my children, and be closer to nature as a time when we are all spending too much online. During this time, I fell in love with mushrooms and I learned how connected we all are to them. Did you know mushrooms are genetically closer to humans than plants? Much like us, mushrooms breath oxygen and exhale Co2.
In this video, meet MyCo Planet Owner and Farmer Robin Moore, as she discusses the creation of MyCo Planet and her Urban Farm.
The largest organism on the planet is a mushroom at over 2.4 miles across and that over 80% of the earth you walk on is actually covered in mycelium, the part of the fungus that lives underground. Mushrooms have been on this planet for nearly 800 million years helping to decompose waste material and provide nutritious soils and carbon dioxide for plants to grow. Placing growing mushrooms in the same space as plants have been shown to increase growth by up to 30%! On top of all this, mushrooms are an amazing superfood, they are used to treat many ailments with new research coming out all the time. They are used to create amazing, sustainable products like, packing materials, vegan leather and other biofabrics. Mushrooms are one of the most ecofriendly crop that can be cultivated. With mushrooms, the possibilities are endless.
Check out these articles on MyCo Planet!
Meet our MyCo Planet Sales Person, Julia Nigro as she hits the road and delivers our Fresh Gourmet Mushrooms to our restaurant customers all over Kansas City area. 
What our customers are saying
Christian Stallings

I love mushrooms from MyCo Planet. They are always beautiful and always fresh. I also love their grow kits. It was surprisingly easy and produced a ton mushrooms! The women who run MyCo Planet are so nice and always provide great cooking and growing tips. I wouldn't buy my mushrooms from anywhere else.

Jane Beck

These mushrooms are so yummy! Robin harvests them right before selling so they are always fresh. They are great for vegetarian cooking options. I like using lions mane for stir fry or tacos. The blue oysters I hand shred, roast and add bbq sauce for a pulled pork alternative. The best part about these mushrooms is they are grown locally in KC!

Kip Whitt

Finally a local place to get mushrooms that are not packed in plastic and half just plain slime. Best mushrooms in KC hands down.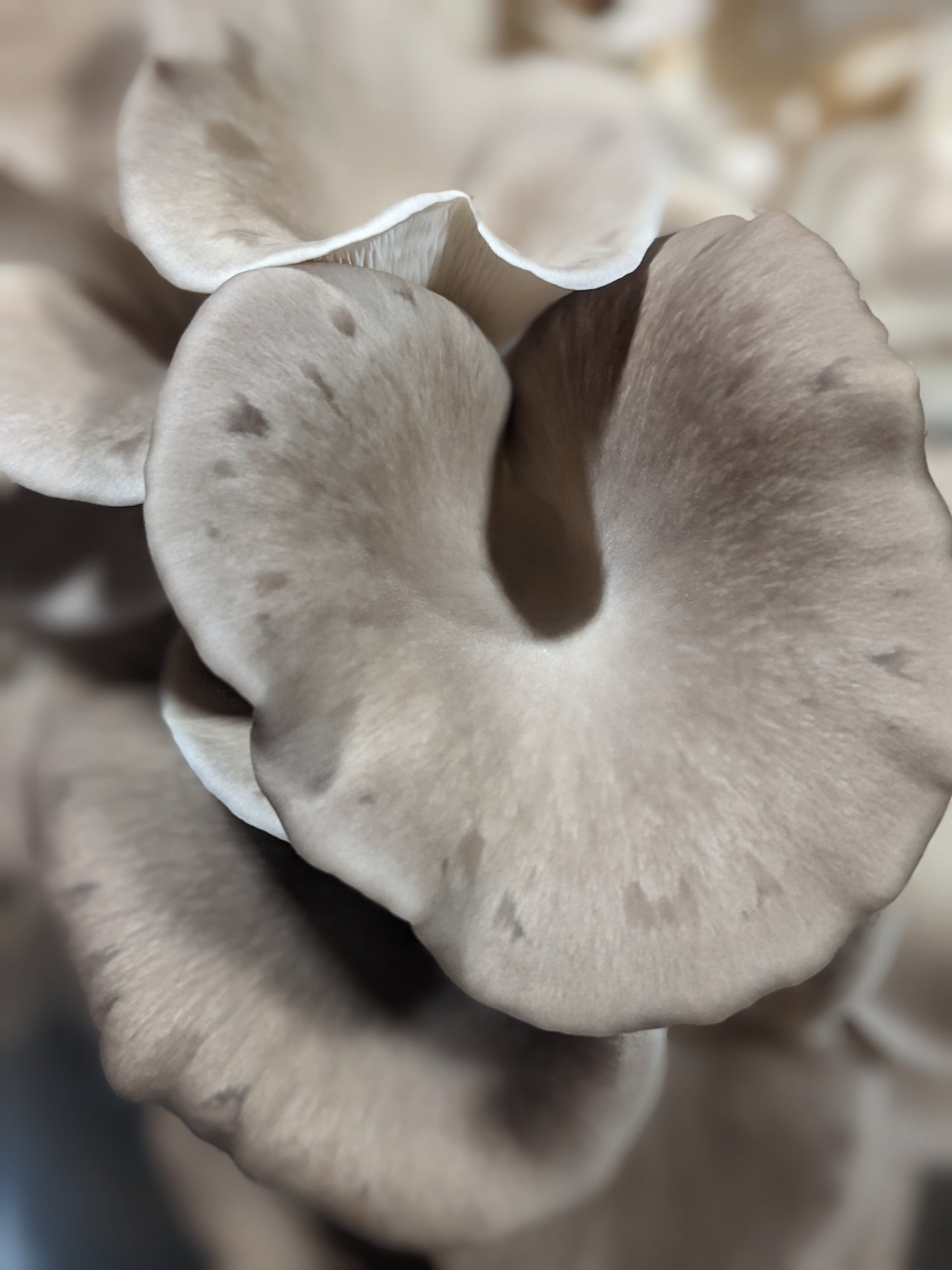 Why Mushrooms?
Mushrooms may seem like an unlikely superfood at first
glance but it's actually quite remarkable. When we set out to create a company,
we had a few guiding principles that we knew were nonnegotiable. We wanted to
create a local business that supported our community and reflects our diversity
while creating sustainable food that promoted health and nutrition. With these
ideas in mind and our founders background in biological sciences, mushrooms
were the perfect fit. In very short order, MyCo Planet LLC grew like the mycelial network its named after from a small home business to the largest
provider of fresh gourmet mushrooms in Kansas City. True to its original idea, MyCo
Planet LLC is focused on local, community driven, sustainable farming that provides healthy foods to anyone and everyone.
Shop